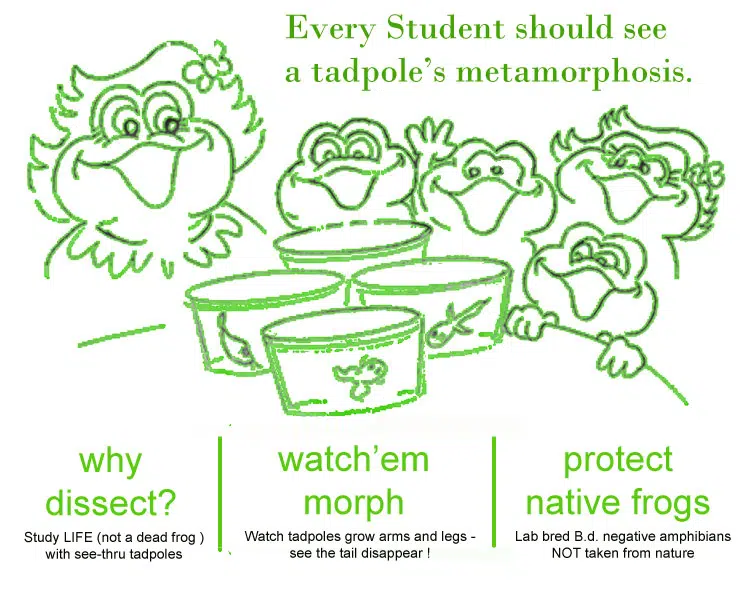 We
♥ Education and Educators !
Our Classic Life Cycle Kit allows students to observe metamorphosis in
ONE class period!
Kit includes five stages of development:
No limb tadpole
Hind limb tadpole
Front limb tadpole
Metamorphic 'climax' ('frog with a tail') stage
Newly morphed froglet
EVERYTHING you need is included:
5 Clearvue Habitats  w/ top frame in VIVID Colors!

Lime Green,

Splash 

Black, Ribbit

 Red,

Pop 'n Purple,

Lilly Pad Pink

!
Habitat Domes
Stage One tadpole food
Stage Two frog food (LARGE SIZE)
Habitat Soil
Our BEST and MOST COMPLETE Offering available for education!
Educators LOVE staged tadpole kits!
Metamorphosis 'stimulates' further study of Biology in classroom!